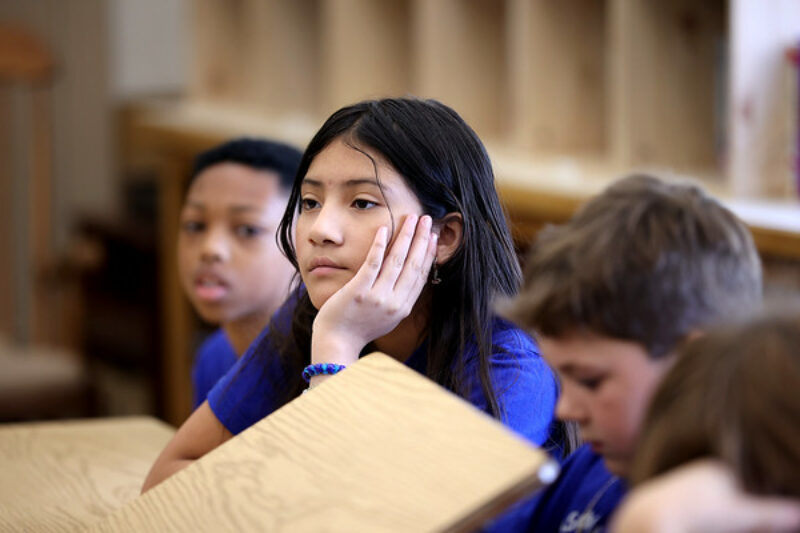 All Are Welcome at St. Pascal Regional
St. Pascal Regional Catholic school welcomes scholars of all backgrounds, thanks to the support of generous foundations, individuals and organizations from the larger Archdiocesan community. St. Pascal's culture of academic excellence helps each child not only thrive in the classroom, but also to deepen their relationship with God and to live the Gospel message!
By choosing a St. Pascal Regional Catholic School education, you are ensuring that every day your child is surrounded by people who share your values and high expectations.
Catholic teaching tells us that each child is a gift from God and a promise for tomorrow. That belief is our foundation. We have created an environment that develops the whole child by fostering academic achievement, personal responsibility, and a commitment to service.
In 2022-23, we have 106 scholars enrolled.
73% are students of color (Latino, African Immigrant, African American, Asian)
9% are English Language Learners
58% are eligible for free or reduced lunch
70% are Catholic
St. Pascal Regional is deeply committed to the idea that no child should be denied a quality education on the basis of his or her family's financial situation. Our approach to opening the doors to all children is only possible through the generosity of others.
Our students learn to respect each other and to accept responsibility for their actions. In doing this, students come to recognize how their actions affect the larger community. They are taught about the immense value of compassion and tolerance, learn of the diversity of their community and, ultimately, come to appreciate its social, political and religious differences.