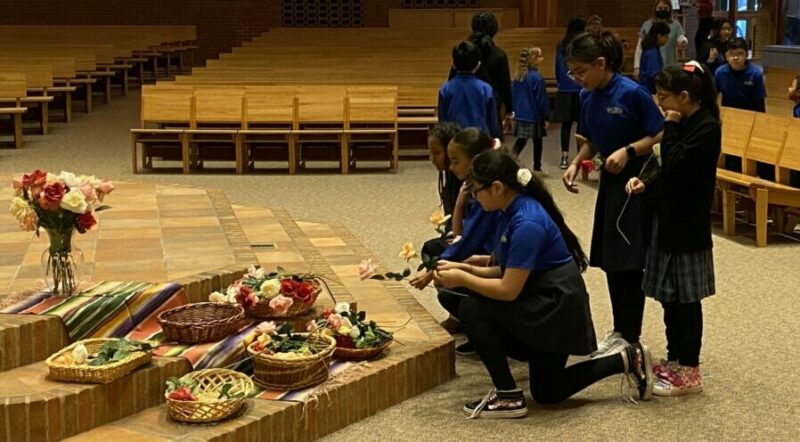 We Transform Lives in a Catholic Environment
Each day at St. Pascal Regional, we uphold our mission to transform scholars' lives in a Catholic environment focused on innovation, service to our community, and the cultivation of each scholar's potential. God's faithfulness is the foundation for the current achievements and the springboard for the future. Our Core Beliefs are organized under four pillars: Believe, Learn, Love, Connect.
We believe that each child is a unique and precious gift from God, is 

worthy of our love and respect and is highly capable of academic growth.

We believe in a culture of excellence instilled with a rigorous and diverse 

curriculum.

We believe in a partnership between home and school to raise a generation 

of citizens who respect and serve our local, national, and global 

communities.

We believe in educating students in the teachings and traditions of the 

Catholic Church so they can form a personal relationship with Jesus Christ 

through the Scriptures, Sacraments, prayer, and service to God and their 

community.