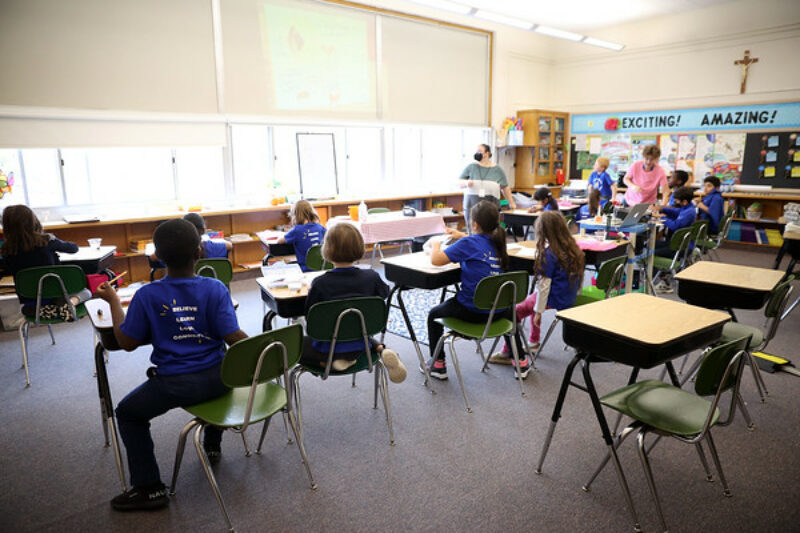 Our Sources of Funding
Tuition and fees account for only three percent of our revenue. The majority comes to us through the generosity of individuals and family foundations.
Tuition
It is set at $4,600, but no one is turned away due to financial circumstances.

 

Our actual direct cost of educating each child is $7,800; adding St. Pascal Regional's share of central office expenses brings our cost to $12,500.
Cafeteria
Most of our cafeteria revenue comes from state reimbursement.
58% of our scholars qualify for free or reduced-price lunch.
A family of four qualifies for free meals for the 2022-23 school year if its annual income is less than $36,075, a level set by the federal government.
Large foundations and other organizations
They contribute 20% of our revenue.

 

This includes subsidies from the Catholic Services Appeal Foundation.
Individuals and family foundations
We get 69% of our revenue from individuals.
We offer school tours for donors and potential donors so they can better understand how our school works and meet scholars.
We do four major mail appeals each year: fall, Christmas, spring and year end.
Many Ways to Make a Gift
Multiyear pledge, recurring gift, gifts of stock and legacy gifts are just a few of the ways to make a difference in the lives of our scholars.
Learn More